Bio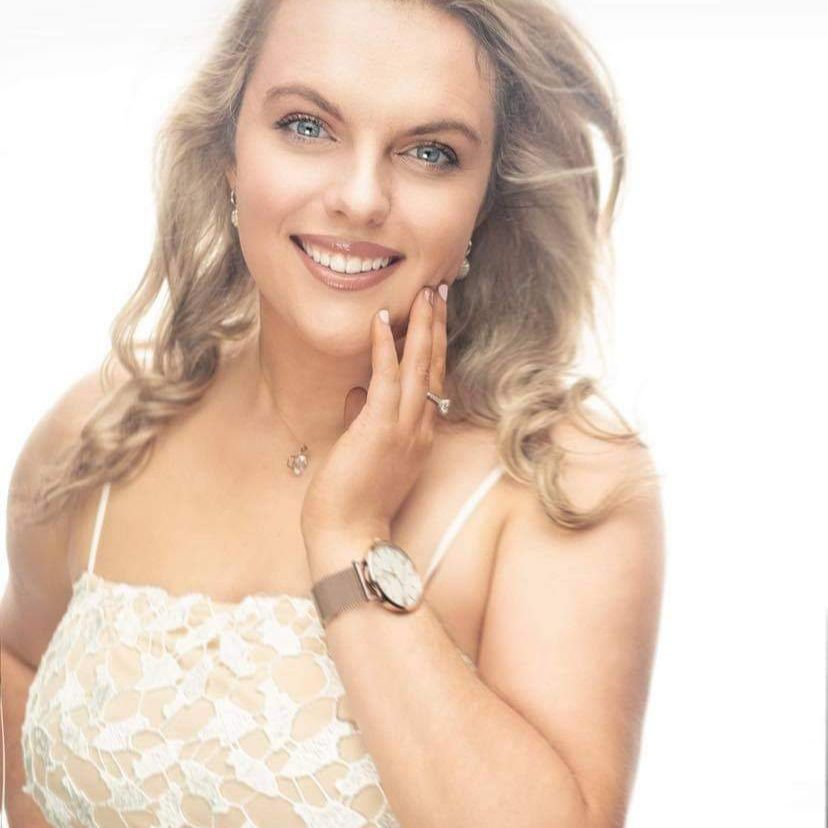 EMMA DONOHUE
Country star, student-nurse, and farmer's daughter
Every now and then you'll meet someone whose passion for what they do is so palpable that it will almost spark like electricity from them, giving off a glow that lights up any room they're in. EMMA DONOHUE, a Galway girl, rising country music star, and the winner of TG4's hit show Glór Tíre is just that kind of someone. 
It's pretty much like this. Suppose for a moment, that you were just after meeting Emma for the first time. And then, after spending maybe as little as ten or so minutes in her company, someone else comes along, takes you aside, and begins to tell you that Emma's story actually began by her dancing into this world – via a portal to another realm - at a crossroads somewhere, while singing a tune from Dolly Parton or Merle Haggard at the top of her voice.
Well, you know what? You wouldn't even bat an eyelid at such a notion. You'd just glance back at the infectious smile of the young woman you'd just met - who at this stage is probably deep in laughter-speckled conversation with someone else she's just met for the first time - and shrugging your shoulders you'd likely respond, "Yeah, I could see that happening!" 
A student nurse who has just successfully finished her third year exams, the native of Killoran - just outside Ballinasloe – has a life-long love of country music rooted firmly in a childhood and young adulthood of listening to Valerie Hughes spinning the latest and greatest country hits every Saturday morning on her Galway Bay FM show. More often than not, a young Emma would then treat the cattle, horses, hens, ducks, cats and dogs - and all other ears in listening distance - to her own versions of those songs while going about her work on the Donohue family farm. 
As Emma grew, so too did her love of country music. And eventually, Saturdays instead came to be all about Saturday nights. Emma's love for the beat, the flow, and the rhythms of country music proved a lure impossible to resist. Barely a weekend would pass without her hitting the road to dancehalls all over Ireland to jive, slosh, and waltz - and sometimes, just to listen too - to stars like Derek Ryan, Patrick Feeney, and of course, the man who would turn out to be her Glór Tíre mentor one day, the famous Galway Boy himself, Mike Denver. 
Over time, however, Emma's need to dance to entertainers such as Derek, Patrick, Mike, and more, began to face some stiff competition from a burning desire to instead be the one to whom her fellow country fans were actually dancing. And that need to be on-stage rather than on the dancefloor would grow only stronger.
A tipping-point was reached, somewhat fittingly, around the time of Emma's birthday in October of 2018, when country singer John Molloy offered her the chance to sing during one of his performances at Ballinasloe's Shearwater Hotel. On that night, as Emma would later recall, what had until then been just a thought in the back of her mind – a 'maybe someday…', a 'what if…?', a 'when the time is right…' kinda feeling – became a seed sown deep in Emma's soul.
During the weeks and months that followed, that seed was watered daily and nightly by Emma's love for country music, as it became the soundtrack to her life. Philomena Begley played in the kitchen. Billie Jo Spears in the car, Trudi Lalor and Emmylou Harris on every playlist.
Sooner or later, it was bound to happen. So when the song in her heart – that profound love of country music – eventually danced her feet all the way into a recording studio, there was neither surprise nor concern among Emma's family or friends. And sure why would there be? Some things in life just have a natural course that they were always destined to follow. Some things in life just seem like they were always meant to be…
By April of 2019, the word was out. This Galway girl, who was already such a well-known face for her turns around dancefloors the length and breadth of the land, was, in fact, much more than just a dancer. This Galway girl, this farmer's daughter from Killoran, she could more than hold a tune, too. And what's more, she could easily hold a crowd while she was at it. And the proof of that was there for all to hear, because by now, Emma's debut single was also out.
Produced by multi-instrumentalist Glen Flynn, Emma's version of Dolly Parton's Coat of Many Colours was more than just a tip of the hat to the classic country Emma had been raised on. A song of so many layers, so rich in meaning and sentiment, and with life's truth pouring forth from every line, needs a voice of a certain maturity in tone and sensitivity to do it justice. With Flynn's expert and gentle treatment on the production, Emma showed she has exactly that kind of talent. This was an introduction both perfect in its simplicity, and simply phenomenal in its beauty.
That same voice soon caught the attention of another of Ireland's foremost country musicians, guitarist Enda Dempsey, perhaps most well-known for his work in Derek Ryan's band. Teaming up with Paddy Jordan, the pair produced Emma's follow-up single, another classic of the country genre, Rambling Man from the pen of the 'man in black', the dearly departed Johnny Cash.
Once again, and demonstrating that Coat Of Many Colours was a sign of things to come and far from beginner's luck or anything of that nature, Emma's luscious voice catches the listener right from the off, and the warmth of that embrace never once wanes. But what also becomes apparent for the first time with the release of Rambling Man, and courtesy of the music video which accompanies it – thanks to the crew at Rosney Media Productions – is a down-to-earth playfulness that's central to Emma's whole personality. Yes, she works hard. And you'd better believe she does. Yes, she likes to do things the right way. And you'd better believe that, too. But, and perhaps most tellingly, it's all – everything – done with a smile, too.
Emma's third single, a blistering take on Carlene Carter's I Fell In Love – again with Enda and Paddy at the desk – was released in February of 2020. And again, it was accompanied by another video from the Rosney Media Productions team.
Sadly, of course, what no-one knew then was that just weeks later Covid 19 would cause the entire music industry in Ireland to grind to a halt.
Thankfully, however, TG4 and the production team behind its long-running and hugely successful show, Glór Tíre, not only managed to bring their 2020 series to a conclusion, their determination and endeavour saw the 2021 series hit TV screens, too. And, when country music giant Mike Denver found himself in need of a contestant to mentor in 2021, he didn't have to go looking too far to find the girl he wanted by his side.
During her time on the show, Emma released a firecracker version of the old Isla Grant classic, Love Me Tonight. Emma's take on the song so impressed that Scottish folk and country legend, that she reached out to her to pass on her congratulations, her thanks, and her best wishes for Emma's Glór Tíre journey.
Covid restrictions meant that fans didn't get to see Emma and Mike duet on the show this year, nor was she able to join Mike as a special guest at any of his shows, both scenarios being par for the course with contestants and their mentors. So, her performances on the Glór Tíre stage, and while being interviewed before or afterwards were the only chances fans at home had to get to know Emma. And, as it turned out, that was all that was needed for them to fall in love with this Galway girl, and make her their Glór Tíre champion for 2021.
While 'live' music as we've known it for all of our lives remains on an extended pause right now, there are still - as there will always be - songs to be sung.
And as long as that's the case, that's what you'll find Emma doing, whether it's by herself in the car, up the yard, out in the fields around home, or on stages like Glór Tíre.
Some things after all, are just meant to be.
And Emma Donohue singing is definitely one of them.